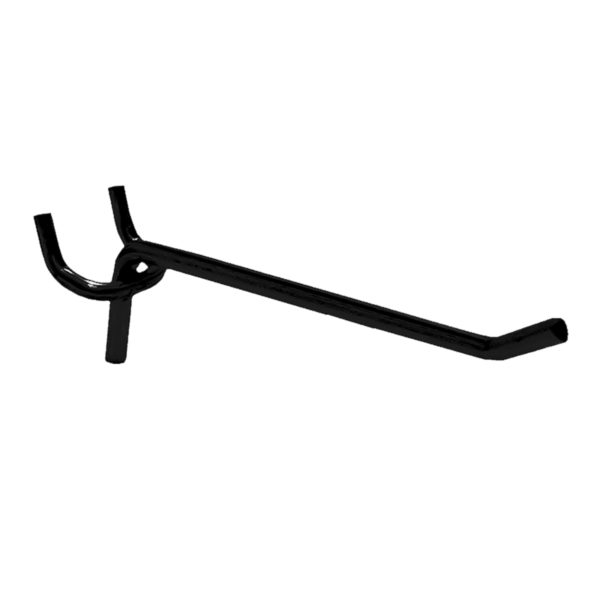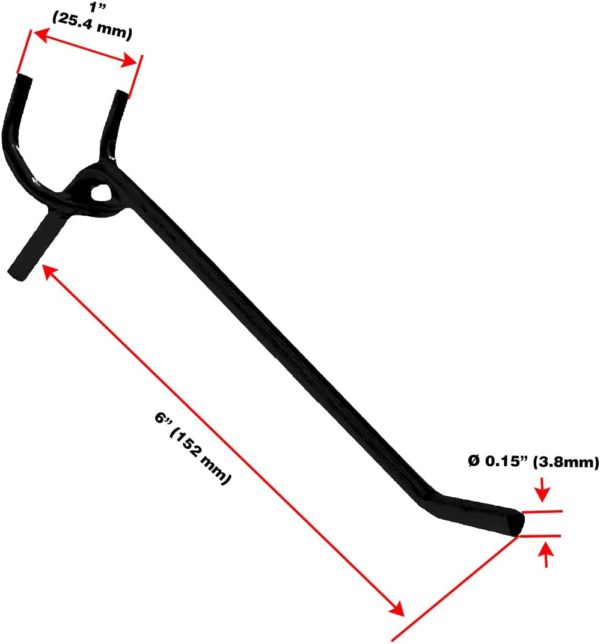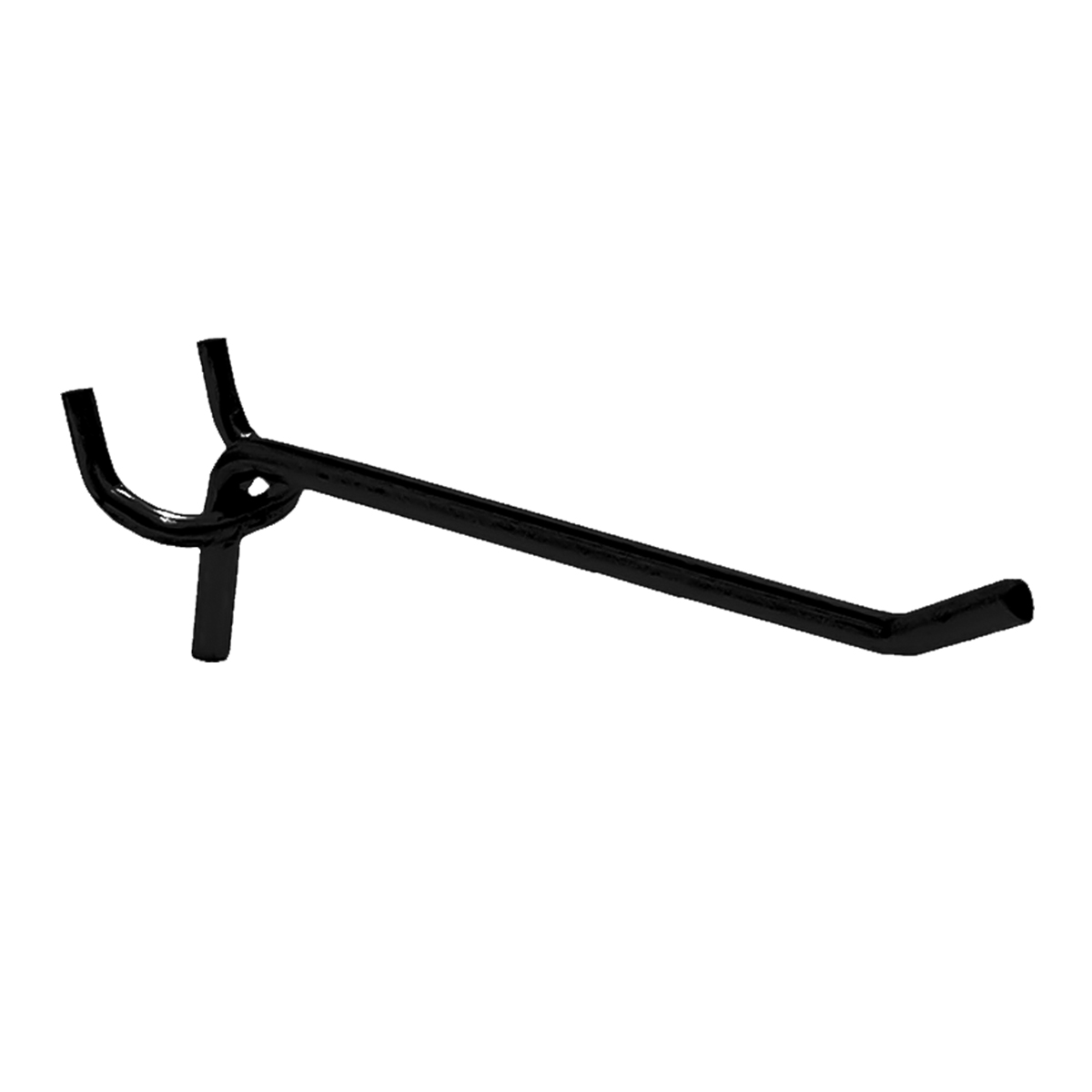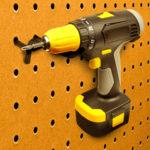 100pcs 6 Inch Black Tip Peg Board Shelving Storage Peg Hook
$29.99
Description
Additional information
Reviews (0)
Description
THEY LOCK IN PLACE: This hook measures 6″ Deep and can hold capacity: 20lbs. Insert these steel hooks into your pegboard to hang small packaged goods and other lightweight items. Our pegboard hooks are made out of steel and come in a black finish.
SECURE: Black peghooks lock securely onto your pegboard. Hooks never fall out or wobble when you remove your items. They are simple to remove so reorganize your storage system whenever you want.
HIGH QUALITY MATERIALS: These hooks are made from durable steel and come in an attractive black finish. These hooks allow for you to beautifully present your products to customers with style. They hold up great, even under constant use, but they will not scratch your delicate items.
ORGANIZER TOOL: 4″ Peg hooks works with standard board thicknesses commonly available in big box and local hardware stores. Whether you're organizing your garage, workshop, laundry room or arts and crafts accessories, you'll always find the perfect black peg hook will keep things neat, tidy and there when you need them.
EASY TO USE: Going with pegboard displays for your retail store makes it easy to organize and move your merchandise. These hooks are perfect for your retail space. We all know the therapeutic feeling you get when you clean up your room, and everything feels fresh again. You can get that same kind of feeling when you're organizing your stuff in a whole new way.
SPECIFICATION
Universal Fit: hooks fit all types of 1/4″ and 1/8″ pegboards with 1″ spacing
Material: Steel
Length: 6 inch long
Diameter: 0.15″ – 3.8mm
Capacity: 20lbs
Color: Black