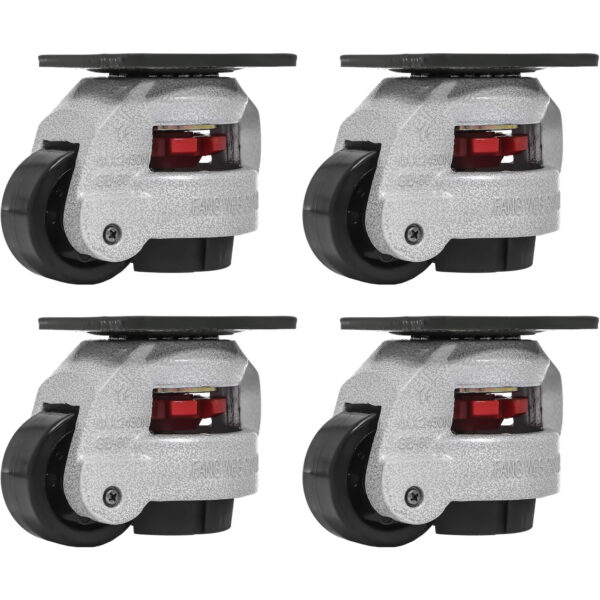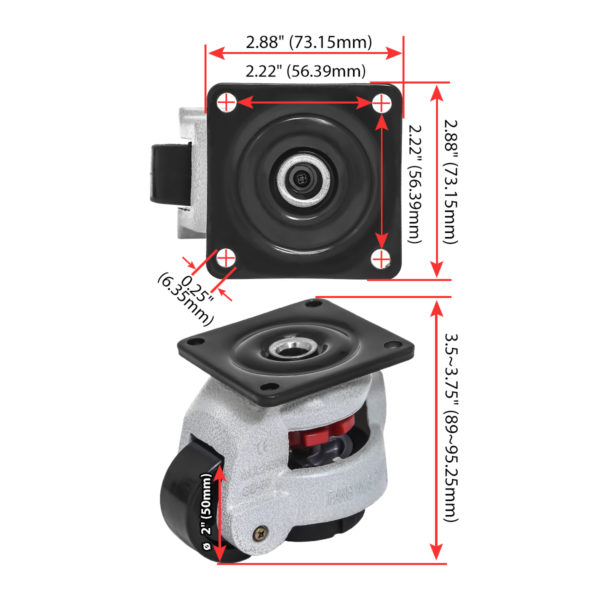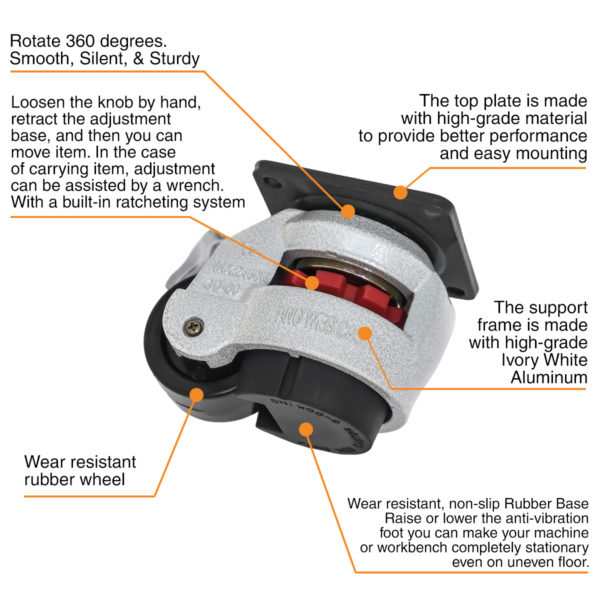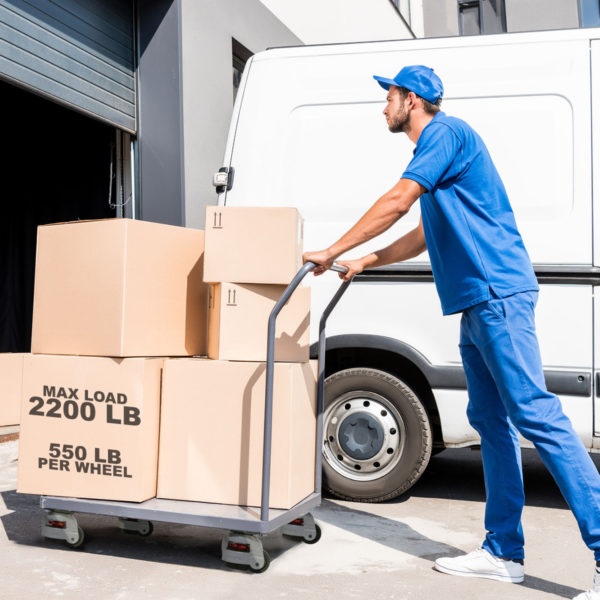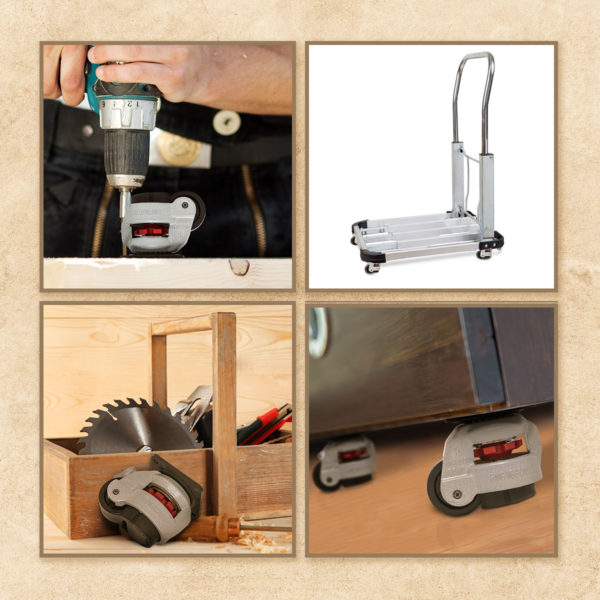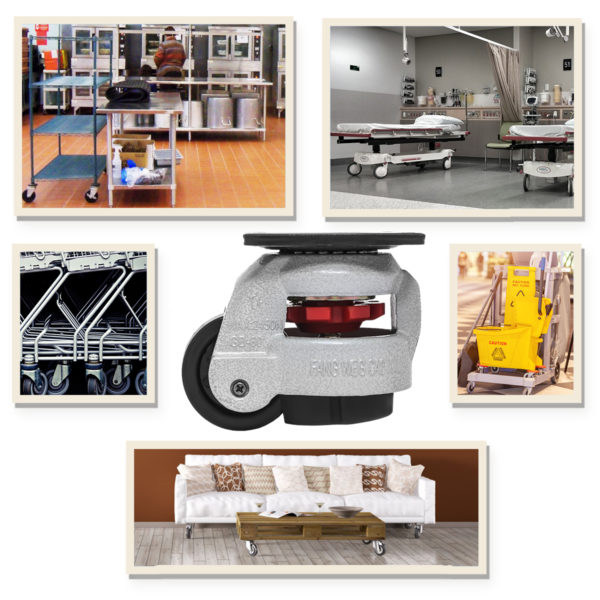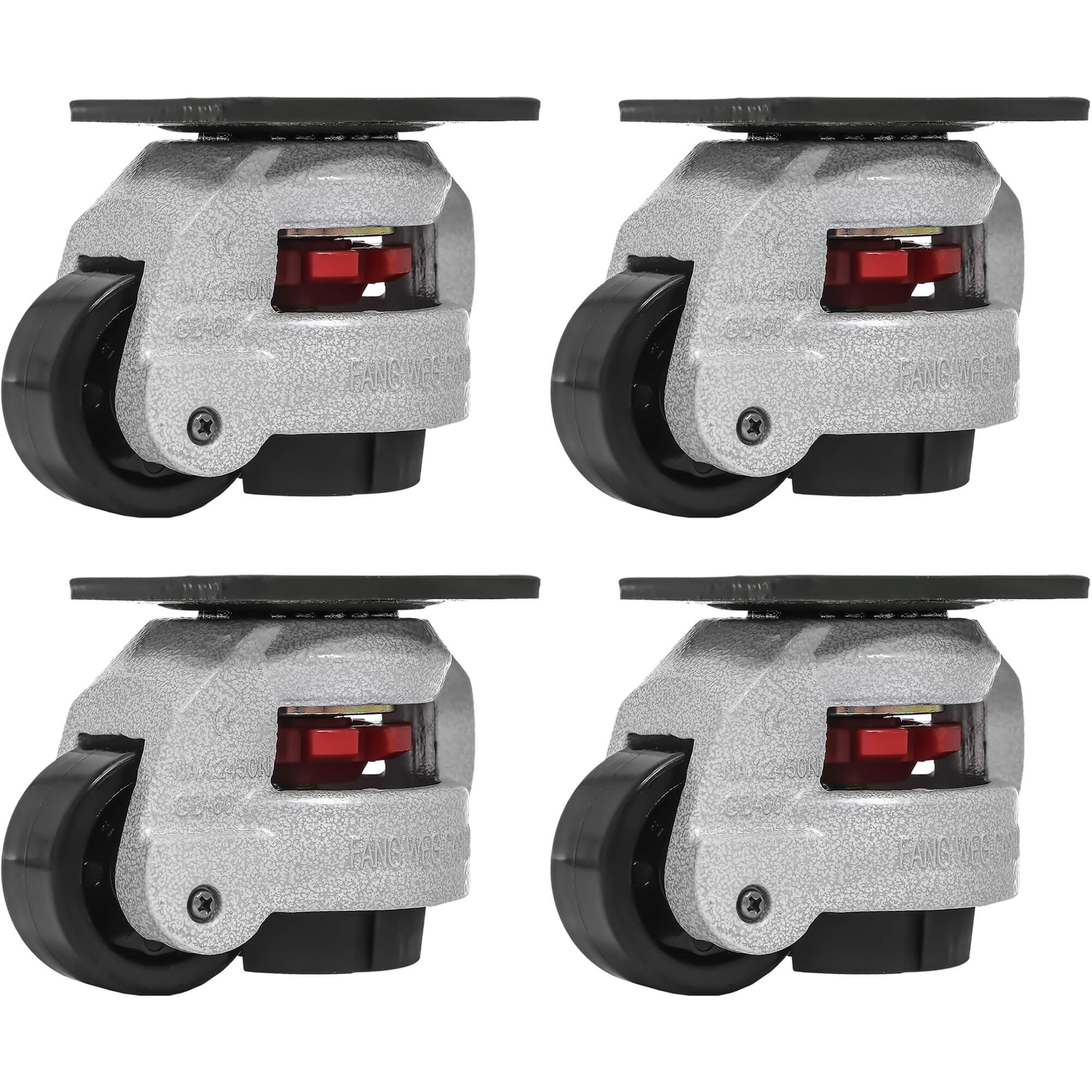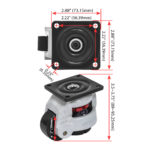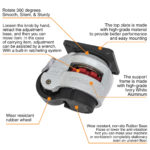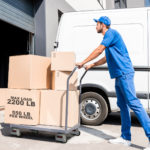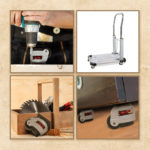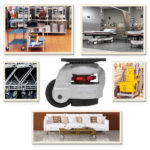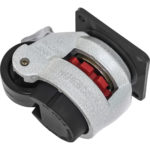 4 Pack 2 Inch Retractable Leveling Caster Wheels – Swivel Black Rubber Wheels with Adjustable Leveling Foot
$29.99
Email when stock available
Description
Additional information
Reviews (0)
Description
LOAD CAPACITY: Each retractable leveling machine caster can load up to 550 lbs, and 4 casters/ pack can load up to 2200 lbs. Top plate size 2-7/8″× 2-7/8″ (L×W), Mounting hole diameter 1/4″, bolt holes distance 2.2″× 2.2″ (L×W), Wheel diameter 2″.
EASY TO ADJUSTMENT: Loosen the knob by hand, retract the adjustment base, and then you can move item. In the case of carrying item, adjustment can be assisted by a wrench. Retractable leveling machine casters built-in ratcheting system, user can adjust the height from 3.5″ to 3.75″.
DURABLE and STABLE: Retractable leveling casters are equipped with rubber pad, aluminum body, wear-resistant nylon wheel, non-slip wear-resistant, stable and easy to drive, the screw setting is easy to expand and contract, the height can be adjusted, the anti-skid support base is safe and stable.
360 DEGREE CASTERS: Retractable leveling machine casters swivel top plate with double-ball bearing design, flexible to move and rotate. Easily to move heavy workbench or furniture to desired location. Swivel ball bearing makes the plate turning easily.
GREAT FOR: Retractable leveling casters can freely move the heavy duty items and put in one position by manual adjust NBR pad. Perfect for mounting on the carpenter workbench, equipment cabinets, vending machine ,bank operating devices and other heavy duty items.
SPECIFICATION
Rotate 360 degrees
Hold heavy duty items
Capacity: 550lbs each caster wheel
Top Plate Size: 2-7/8″× 2-7/8″ (L×W)
Mounting Hole Diameter: 1/4″
Bolt Holes Distance: 2.2″× 2.2″ (L×W)
Adjust the height from: 3.5″ to 3.75″
Caster Wheel diameter: 2″
Caster Wheel Material: Rubber, Aluminum, Alloy Steel
Caster Wheel Color: Black
Ball bearings: Double ball bearings