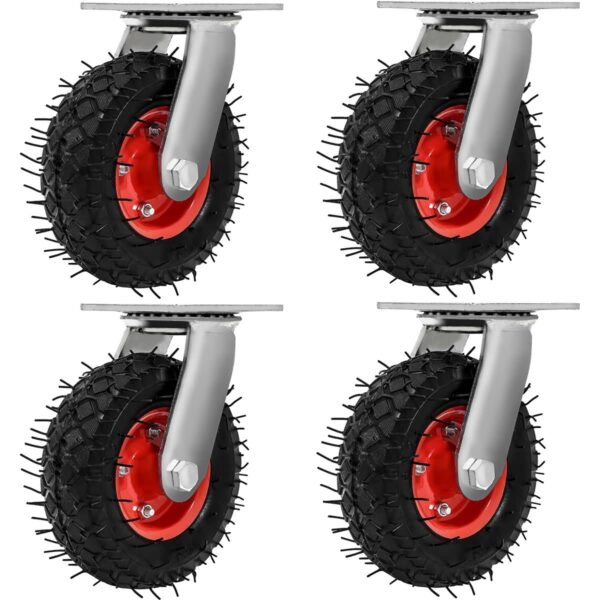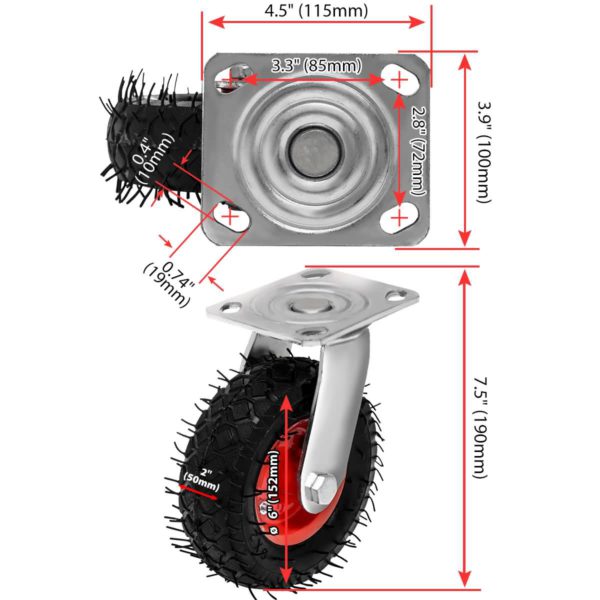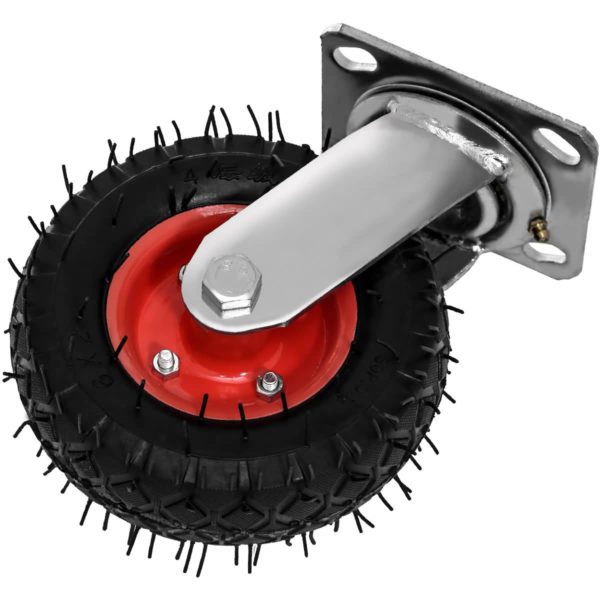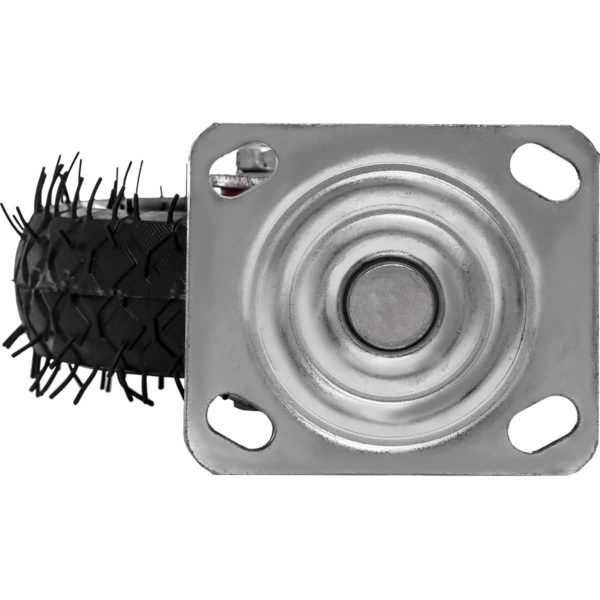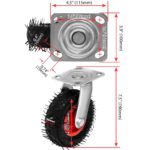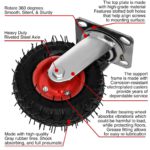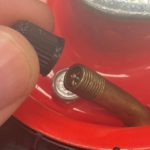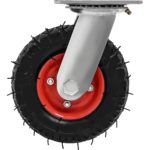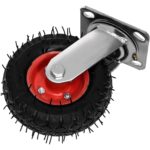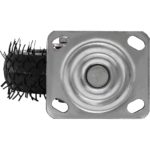 4 Pack 6 Inch Black Rubber Pneumatic Air Swivel Caster Wheel No Brake
$79.99
Description
Additional information
Reviews (0)
Description
Transport delicate parts and materials virtually on air. Shock absorbing, full pneumatic tired, roller bearing wheel absorbs vibrations which could be harmful to load, while protecting floors. Corrosion-resistant electroplated casters provide years of dependable service. Gray rubber tires. Features slotted bolt holes that help align screws to mounting surface. Grease fitting allows for easy re-lubrication.
PNEUMATIC CASTER SIZE: Overall Height: 7.5″ (190mm). Plate Size: 4.5″ (115mm) x 3.9″ (100mm). Hole center to hole center: 3.3″ (85mm) x 2.8″ (72mm). Mounting hole dimensions: 0.74″ (19mm) x 0.4″ (10mm).
CASTER SPECIFICATIONS: Air filled pneumatic cater wheel diameter: 6″ (152mm). Caster Wheel Width:2″ (50mm). Caster Wheel Material: Rubber. Caster Wheel Color: Black. Capacity: 300lbs each caster.
SMOOTH RIDE: Air-filled tires absorb uneven terrain, more stability for loads. Less bumping and shaking. Better Traction, Control – Rugged tread provides more grip, roll easier, gentler to lawns and able to roll over minimal obstacles.
SAFE FOR MULTIPLE SURFACES: Perfect for carpet, tile, concrete and wood; shock-absorbing and quieter operation.
MAX FLEXIBILITY AND SAFETY: Rotate 360 degrees. Swivel caster wheels
SPECIFICATION
Caster Overall Height: 7.5″ (190mm)
Plate Size: 4.5″ (115mm) x 3.9″ (100mm)
Hole center to hole center: 3.3″ (85mm) x 2.8″ (72mm)
Mounting hole dimensions: 0.74″ (19mm) x 0.4″ (10mm)
Caster Wheel Diameter: 6″ (152mm)
Caster Wheel Width: 2″ (50mm)
Caster Wheel Material: Rubber
Caster Wheel Color: Black
Capacity: 300lbs each caster