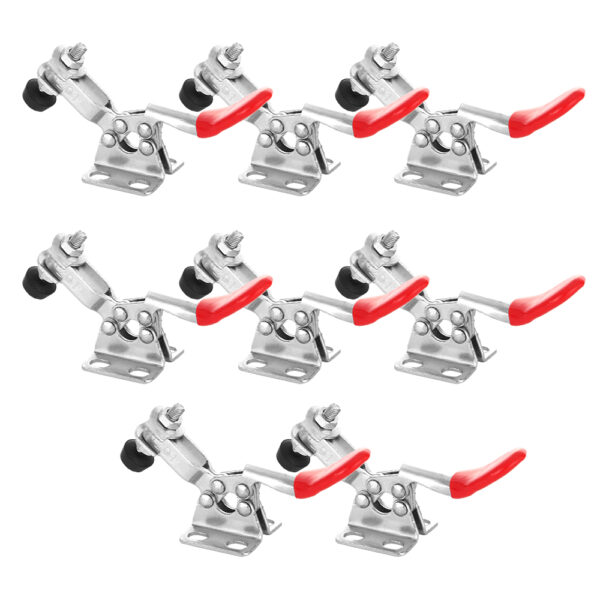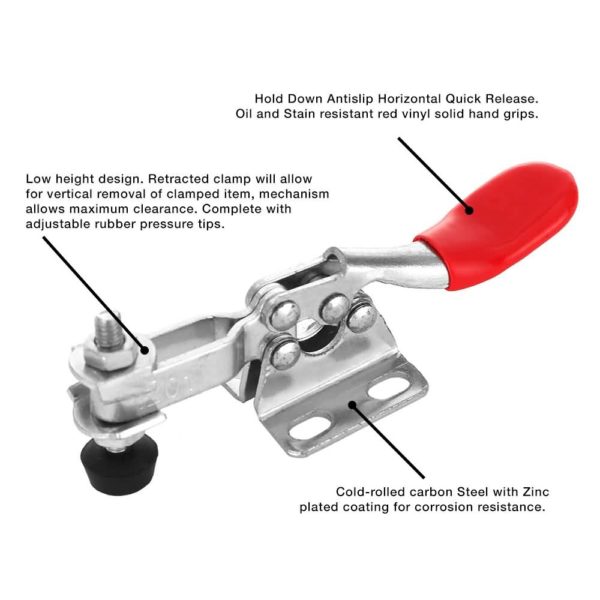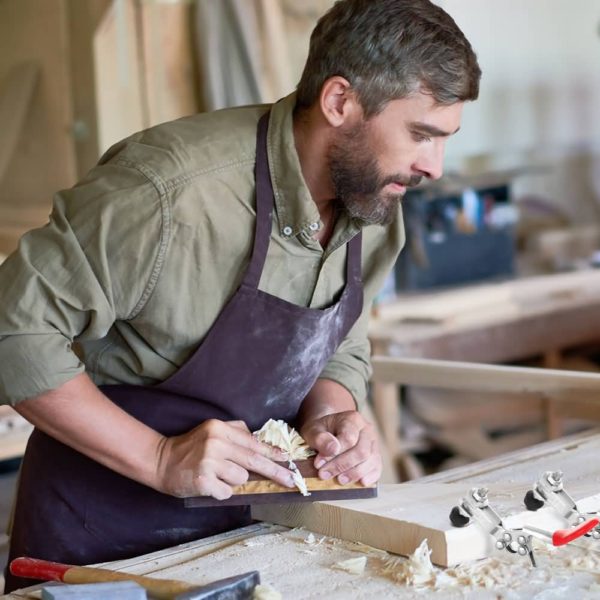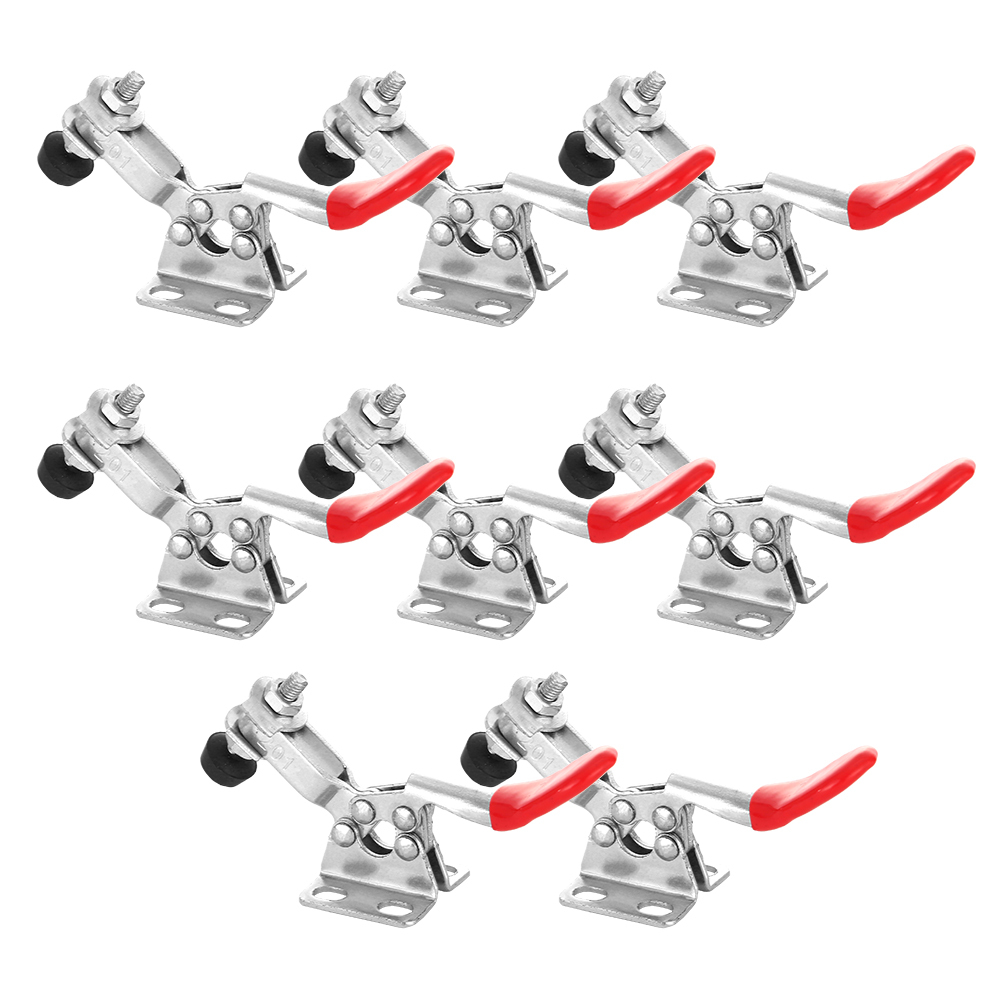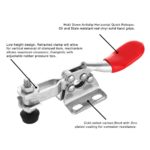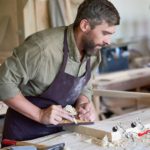 8 Pack 201 Horizontal Toggle Clamps Steel Antislip Grip Quick Release Hand Tool
$10.99
Email when stock available
Description
Additional information
Reviews (0)
Description
FactorDuty Horizontal Quick-Release Toggle Clamp is an essential for your gripper assembly. With its rugged construction and efficient design, providing a non-slip retention. The lowest clearance is achieved with a low height design and mechanism.
SIZE: Overall Height 0.67 Inch, Overall Length 3.02 Inch, Height Under Bar 0.30 Inch. An essential hand tool and addition to your jig assembly, delivering a dependable and secure non-slip grip on your work pieces, jigs, fixtures and also best use as woodworking clamps.
MATERIAL: Cold-rolled carbon Steel with Zinc plated coating for corrosion resistance; Oil and Stain resistant red vinyl solid hand grips, complete with adjustable rubber pressure tips.
DESIGN: Low height design. Retracted clamp will allow for vertical removal of clamped item, mechanism allows maximum clearance. Hand tool toggle clamps with plastic cover handle, easy, safe and comfortable operation.
APPLICATIONS: A rock-solid grip to install on jigs, tool fixtures, tool holders or movable bases, are ideal for fast fixing of metal plates or boards for machine operations, woodworking, welding, molds and more.
SPECIFICATION
Model No: 201
Overall Height: 0.67 Inch
Overall Length: 3.02 Inch
Height Under Bar: 0.30 Inch
Material: Steel
Color: Silver Tone