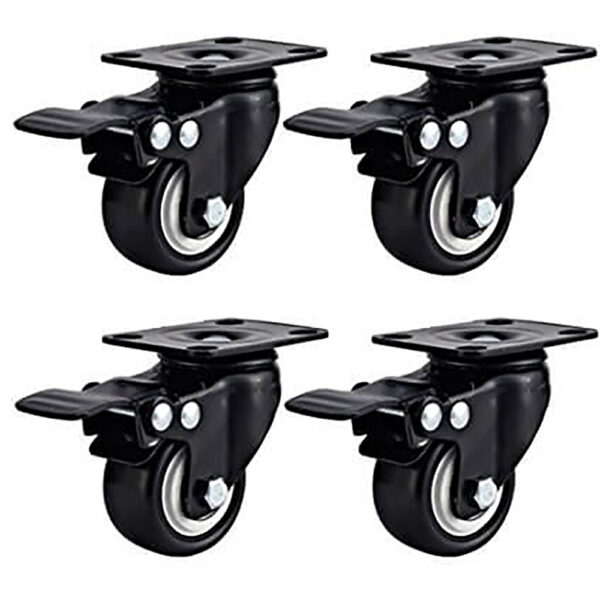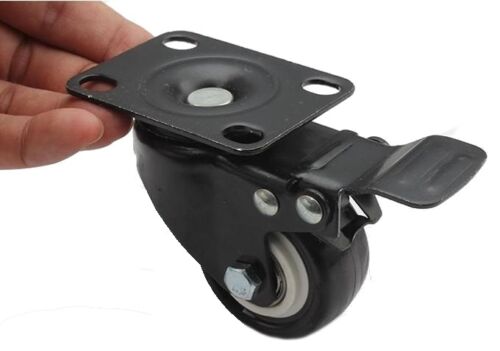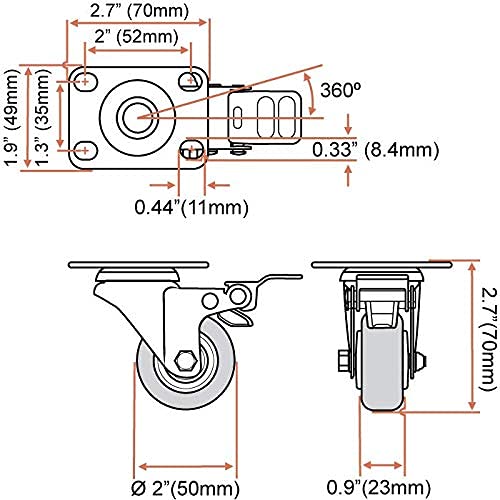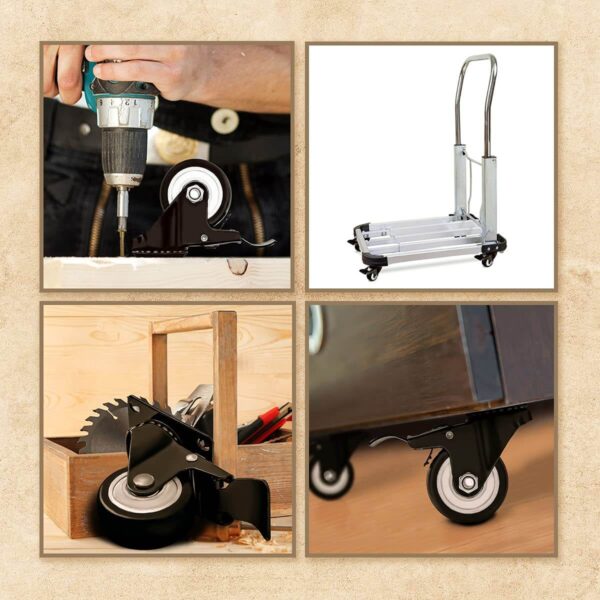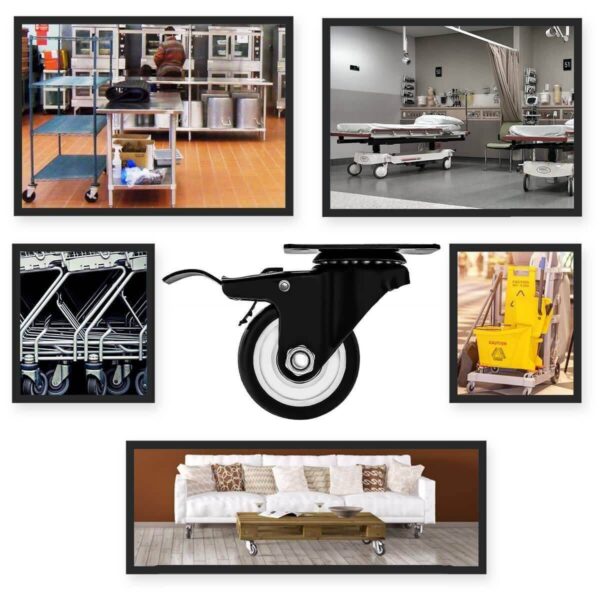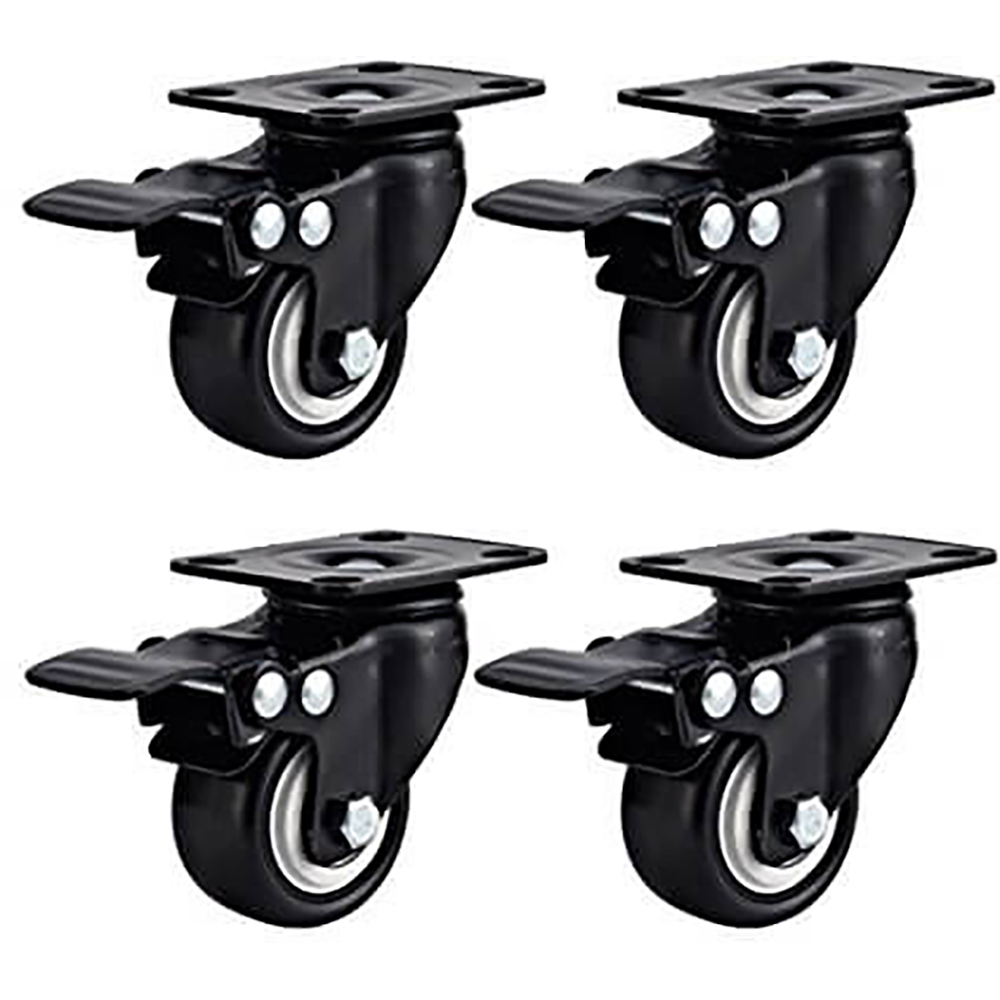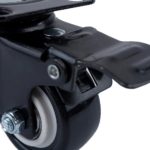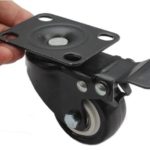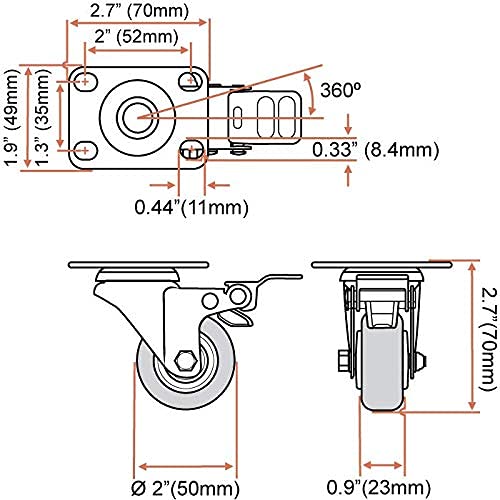 4 Pack 2 inch All Black PU Swivel Caster With Brake
$14.99
Email when stock available
Description
Additional information
Reviews (0)
Description
HEAVY DUTY CASTER WHEELS: Double ball bearing for each wheel, moving smooth, the load capacity for each casters is more than 150lbs. Plate Size: 1.9″ (49mm) x 2.7″ (70mm). Hole center to hole center: 1.3″ (35mm) x 2″ (52mm). Mounting hole dimensions: 0.33″ (8.4mm) x 0.44″ (11mm)). Overall Height: 2.7″ (70mm). Caster Wheel Diameter: 2″ (50mm). Caster Wheel Width: 0.9″ (23mm). Caster Wheel Material: Polyurethane. Caster Wheel Color: All Black.
CASTERS ALL WITH LOCK BRAKE: The brake can stop the wheel moving and stop the top plate swiveling simultaneously, dual lock is effective to prevent the device from moving, ensuring the safety of people and goods at any time and at any angle.
SWIVEL CASTERS ROTATE 360 DEGREE: Transform the mating equipment to any directions in the most efficient and labor-saving way, our caster wheels are the best accessories for the heavy furniture, desktop, table, cabinet or trolley.
QUIET RUBBER BASE WHEELS: Silent and no noise rolling, so don't worry to disturb others when moving your devices.
WIDELY USED: Can be used in both industrial and residential applications, for coffee table, plant stands, bookshelves, shoe bins, toy bins, shopping carts, workbench, warehouse or supermarket shelves, they can be installed to most devices if you want.
SPECIFICATION
Heavy Duty Wheels
Rotate 360 degrees
Dual Locking Brake
Smooth and Silent and Sturdy
Capacity: 150lbs each caster wheel
Plate Size: 1.9″ (49mm) x 2.7″ (70mm)
Hole center to hole center: 1.3″ (35mm) x 2″ (52mm)
Mounting hole dimensions: 0.33″ (8.4mm) x 0.44″ (11mm)
Overall Height: 2.7″ (70mm)
Caster Wheel Diameter: 2″ (50mm)
Caster Wheel Width: 0.9″ (23mm)
Caster Wheel Material: Polyurethane
Caster Wheel Color: All Black
Ball bearings: Double ball bearings