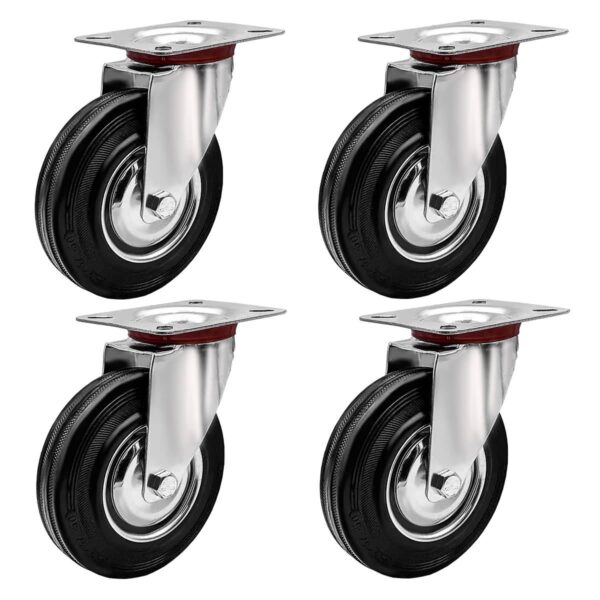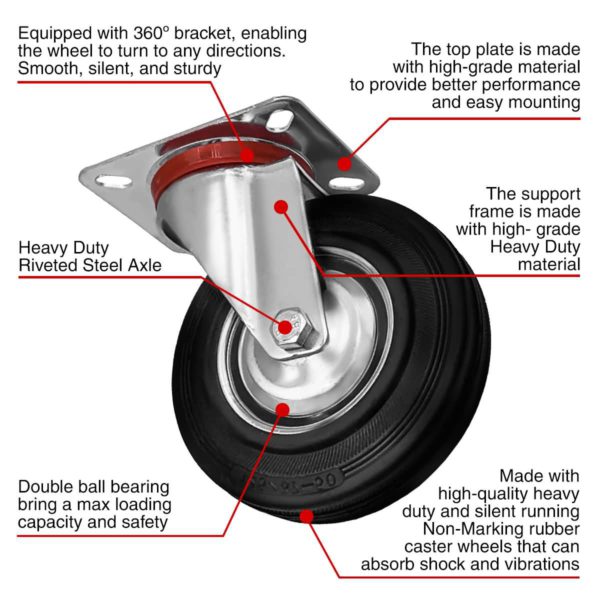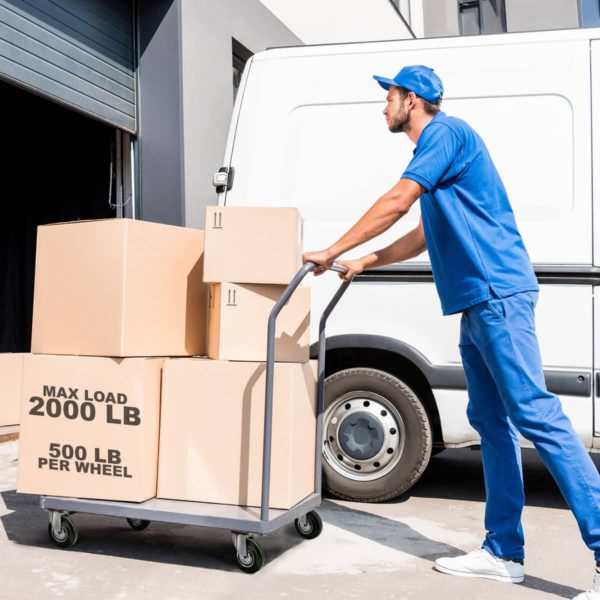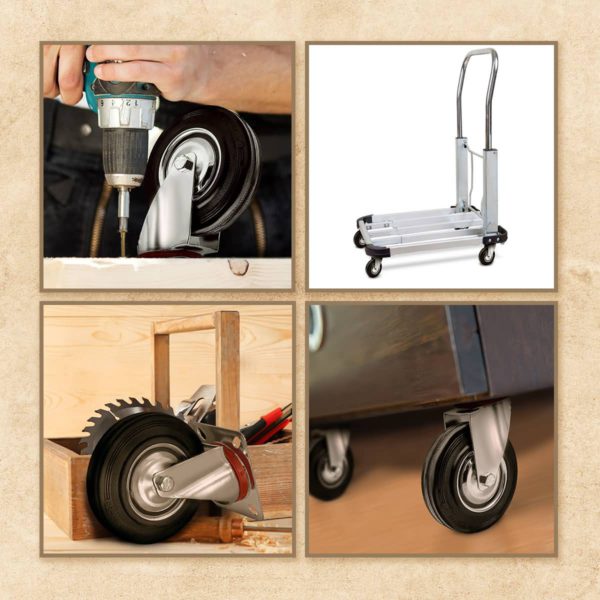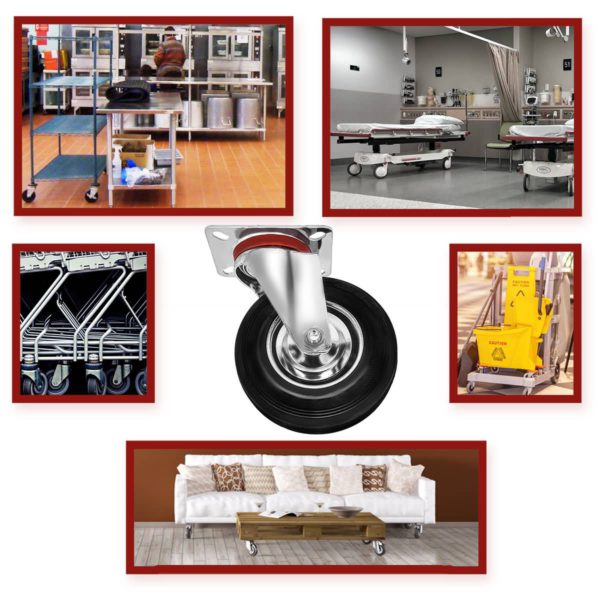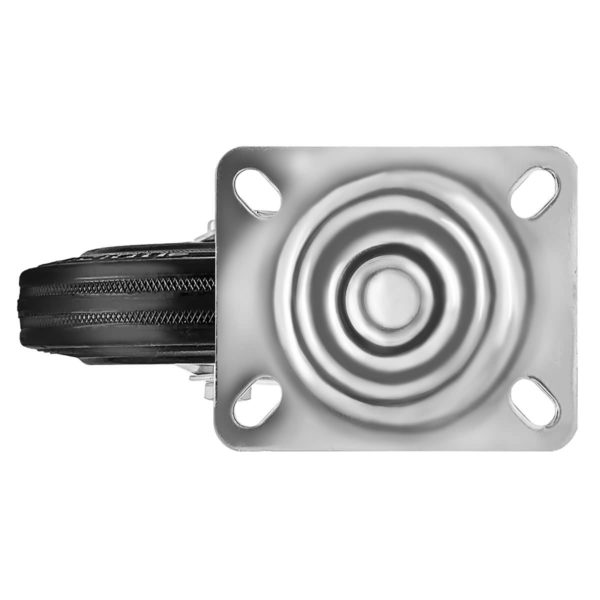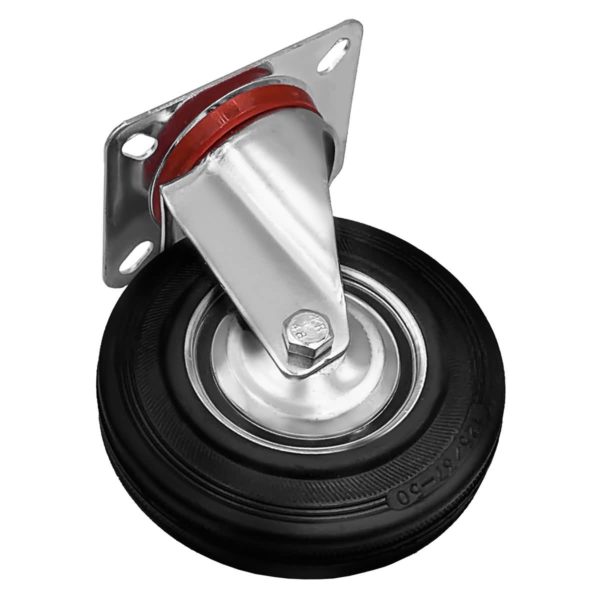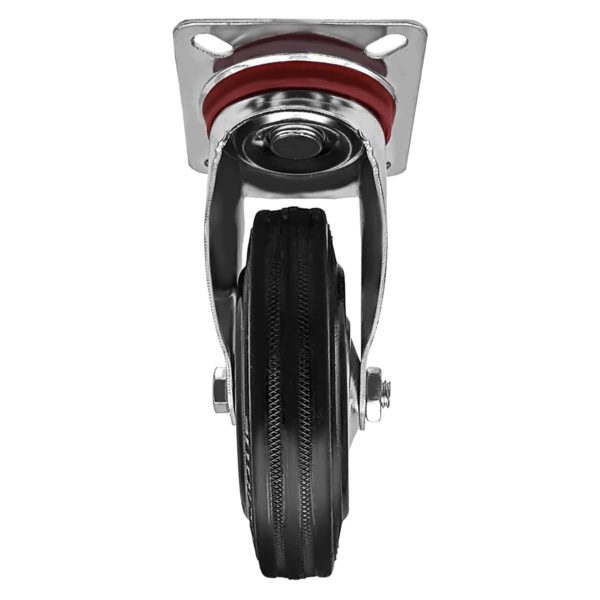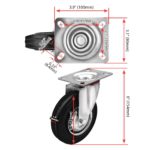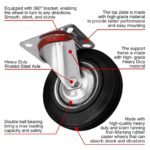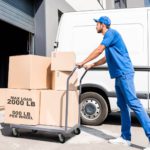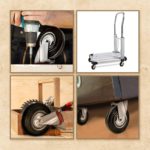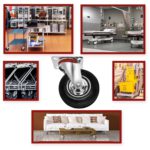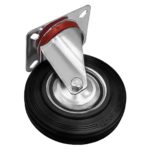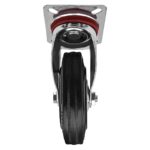 4 Pack 5 Inch Rubber Swivel Caster Wheel No Brake
$26.99
Email when stock available
Description
Additional information
Reviews (0)
Description
HEAVY DUTY CASTER WHEELS: Double ball bearing for each wheel, moving smooth, the load capacity for each casters is more than 400lbs. Plate Size: 3.1″ (80mm) x 3.9″ (100mm). Hole center to hole center: 2.1″ (55mm) x 2.9″( 75mm). Mounting hole dimensions: 0.33″ (8.4mm) x 0.56″ (14.3mm). Overall Height: 6″ (154mm). Caster Wheel Diameter: 5″ (127mm). Caster Wheel Width: 1.4″ (36mm). Caster Wheel Material: Rubber. Caster Wheel Color: Black.
RUBBER CASTER: This heavy duty caster wheels swivel made of the popular Non-Marking rubber type, very quiet running, absorbs shock and vibrations. Saving of time and labour. These powerful caster wheels can be used for a multitude of small projects.
SWIVEL CASTERS ROTATE 360 DEGREE: Transform the mating equipment to any directions in the most efficient and labor-saving way, our caster wheels are the best accessories for the heavy furniture, desktop, table, cabinet or trolley.
QUIET RUBBER BASE WHEELS: Silent and no noise rolling, so don't worry to disturb others when moving your devices.
WIDELY USED: Heavy duty caster can be used in both industrial and residential applications, for coffee table, plant stands, bookshelves, shoe bins, toy bins, shopping carts, workbench, warehouse or supermarket shelves.
SPECIFICATION
Heavy Duty Caster
Rotate 360 degrees
Smooth and Silent and Sturdy
Capacity: 400lbs each caster wheel
Plate Size: 3.1″ (80mm) x 3.9″ (100mm)
Hole center to hole center: 2.1″ (55mm) x 2.9″( 75mm)
Mounting hole dimensions: 0.33″ (8.4mm) x 0.56″ (14.3mm)
Overall Height: 6″ (154mm)
Caster Wheel Diameter: 5″ (127mm)
Caster Wheel Width: 1.4″ (36mm)
Caster Wheel Material: Rubber
Caster Wheel Color: Black
Ball bearings: Double ball bearings